This was one of those sessions where I felt that I gained an amazing friend.  I was so thankful to get to work with Ms. K and even more grateful she trusted the process, hired hair and makeup, and spoiled herself for a day.  If you're a woman reading this, you know we're always the first ones to put ourselves last.  I'm on a mission to help make treating ourselves a more normal occurrence!!!
I LOVED the wardrobe she brought and the wardrobe we chose from the client closet – especially the silver bodysuit from Ireland!
What makes my heart happy is that this babe is always in my VIP group and on by business page cheering other women on in their photos because she KNOWS the feeling of completing a session and wanting to show the world!!!
Ms. K – thank you for your review and friendship.  I know I'll get to work with you again!! BEAR HUGS!!!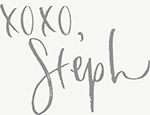 _______________________________________________________________________________________________________________________________________________________________________________________________
It took me quite a while to get the courage to contact Stephanie about a session. I'm not even sure how I got added to the Facebook group, but I'm so glad I did. For months I saw the amazing photos of so many beautiful women, but I didn't think I fit into that group or description. And besides, I'm single, you don't do something like this for yourself! Or do you?
The moment my phone consult with Stephanie started, I felt like I was talking to a lifelong friend. I scheduled my session without even thinking twice, I was that comfortable with Stephanie. And then Covid happened and pushed my session into June.
By the time "the day" finally arrived, I was so ready. Ladies – there is nothing better than getting your hair done and having a professional do your makeup! Am I right? Spending that time in Stephanie's kitchen was so much fun and I was so relaxed when we went to her gorgeous studio.
I had purchased a few outfits but we got right into Stephanie's client closet. She suggested some outfits I would have never tried on, and those are the ones I have on in the photos!! Her eye for detail is so good. By the end of my session, I was naked in the sheets feeling beautiful in my own skin for probably the first time in my life. Right there; scars, stretch marks, fat and flab; being photographed. When I saw those finished pictures, I was speechless.
If you don't get anything else from this review, I hope you take this… I didn't do this shoot for anyone else, I did it for me! You'll get to see yourself through Stephanie's eyes and you'll love it. She knows how to make you feel and look gorgeous, like the babe you totally are. This experience was the best 50th birthday present I could give myself! Thank you, Stephanie, I'm blessed to have you in my tribe!