YOU ARE BEAUTIFUL.  You may not believe me – you probably think I'm just telling you this to get you to book a boudoir session or "just because" that's what I'm supposed to say.  But if you really KNOW me, you know I don't have the ability to lie or fake anything I say or do.
I GET IT!  You FEEL like you aren't good enough, you aren't pretty enough, you have cellulite, bags under your eyes, spider veins, stretch marks, saggy boobs, no boobs, a huge butt, no butt.  (Do you know how many women have cellulite?  I googled it – more than NINETY PERCENT!) You feel like you have resting bitch face so you could NEVER look sexy, you have wrinkles, you're too old, you could never be photographed in lingerie….  the list goes on and on and on… doesn't it??  I've heard it all…and I've felt it all.
Have you scrolled through Facebook, Instagram, or Pinterest lately?  What do you see?  Perfection, right??  You've heard it so many times before: what people post on social media is not a true representation of their life.  In our eyes they have a perfect house, car, wardrobe, or body.  They also have perfect children and the most attractive significant other.  It's all bullshit. Social media has turned into a place where everything posted must look perfect, and the worst part is that if it isn't perfect, people won't like it. 
Hating something about yourself is a waste of time.  But really taking the time to change the negative things you say about yourself and turning them into positive affirmations – it truly changes you for the better.  Think about it: what purpose does hating something about yourself serve?
It's time to strip away the crap and focus on YOURSELF.  What makes you happy? Do that.  What doesn't serve you – get rid of it!  Today is the day you start to love yourself because YOU ARE LOVABLE!  And you are worth loving.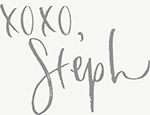 **Side note: these are pictures of me.  It was difficult to post them for the exact reasons I stated above, but screw it!  Life's too short and I've never loved my life and body more!