As soon as this bombshell walked in my door, she lit up our lives! (If you want to know why she says she's a REAL accountant, comment below and I'm sure she'll let you know!)
Of course I was really nervous photographing her boudoir session since she had a less than great experience doing one in another state with someone else! But I can't thank her enough for staying positive and trusting me to help her try again.  Ladies – don't ever give up on your goals!!!!
It has been so rewarding watching her and her partner get married and move to one of their favorite places on Earth. (Nope – not Iowa!!) hahaha
Thank you SO MUCH for this review!  I know I'll see you again and I CAN NOT WAIT. 🙂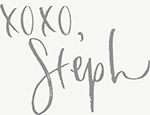 ____________________________________________________________________________________________________________________________________________________
My name is Liz (DUH!) I am an accountant (like a real life one, not a coverup one) for an international yogurt company! I moved to Iowa in July of 2020, having been born and raised in Colorado – and living there well into my adult life. To say I was culture shocked is an understatement! It's sooooooo cold and not sunny here.
Anyways enough about me! Onto the real reason you are here. You want to know why I choose Stephanie – and why boudoir! Alright, grab your favorite beverage and buckle up … because it's a long one – but worth it! I PROMISE!
In August of 2010 I met a person and fell madly in love with them. They were everything I thought I needed and wanted in my life. We had the best time together. By September of 2014 we were married – because it was the next logical step on our relationship. In December of 2014 the abuse started, first it was emotional…. but it quickly became physical. I quit talking to my friends and family and shortly after that only left my house to go to work. My once bright spark had been ripped away by someone who vowed to love me and take care of me, for the rest of my life.
In December of 2016 – I left that marriage and with it lost my home, and my friends (the only ones I had left were the ones who he brought into the relationship). I was broken and completely destroyed. I was a ball of depression and anxiety.
In April of 2017 I met my now partner and began picking up the pieces of my broken and bruised self. I filed for divorce and began the long process of legally leaving a life of abuse. I spent the next several months getting my spark back and slowly coming out of my shell.
In September of 2019 I had done a boudoir shoot with a friend after losing a ton of weight (yep! I was TOTALLY one of those girls!) and it was absolutely the worst experience of my whole life. She didn't give me any suggestions for what I should wear- she posed me terribly and I looked and felt like a beached whale in every.single.photo. I agreed to purchase a package (she offered payment plans) and I never paid for those photos because I didn't want them. I cried for days about it. I couldn't believe that I actually was so vulnerable with someone and didn't even feel my best. I had heard from so many people that boudoir shoots are a confidence booster – and so empowering – and my experience was far from that.
In March of 2020 the pandemic hit (which y'all know!) and I packed on the Covid-19 LBS. In July of 2020 I moved to Iowa. In September I decided I had enough with my antics and so I started the #75hard (never heard of it?!?! Look it up… IT CHANGED my life). In December I completed the #75Hard. I was 30 LBS lighter and 18 inches smaller. I booked with Stephanie just before finishing the challenge. I had my session in February (after I gained back 15 of the 30 LBS I lost-insert eye roll here)…. And let me tell you. It was life changing. Stephanie put together a prep guide that walks you through how to prepare. I decided to take her suggestions for how I see my body type! And I was not disappointed. She listened to what I wanted from my session (my expectations were pretty low, I just wanted to have a better session than my first). She listened to my self consciousness about my stomach (shocking I know).  She posed me and I NEVER felt exposed the way I was the first time! I left my session feeling more confident than ever before (more confident than the day I filed for divorce and took my life back!) I came back to do my ordering session and I couldn't believe how amazing my raw untouched photos looked. I couldn't believe that woman was ME! I wanted to share them with everyone right then and there. But alas I had to wait for my order! I got digital images and the album (which by the way looks amazing on my coffee table- remember me wanting to show EVERYONE!).
If you are thinking about doing a session- no matter what the reason is- DO IT! Do.it.for.you – don't wait until you lose the weight or have that special person to share them with- because trust me you will show EVERYONE. If you need a confidence boost – or to see the badass woman you are – DO IT! If you want to pamper yourself – DO IT. You deserve to do this FOR YOU! Love yourself the way you are supposed to! Lift yourself up!
Stephanie and her team are amazing at what they do! I recommend getting hair and makeup done at the studio – it was so much easier that way! Stephanie is great at calming your nerves or helping you tie your bow in the back! She is easy to talk with and it's crazy how fast an hour goes! I seriously feel like I have known her FOREVER!
I will be back, Stephanie – and more badass-er (is that even a word?!?! MEH it is now). You my friend should just do it! Take some time and show yourself the LOVE and appreciation you deserve because you are amazing, gorgeous, and stronger than you could ever imagine.