I'd be lying if I said I wasn't nervous to photograph Lindsey.  It has been 18 years (I just admitted that?) since we graduated in the same class together in high school, and who isn't nervous to see someone from high school again almost 20 year later?  But as soon as she walked through the door it was like hanging out with an old friend.
I think Lindsey was one of the most confident and fun people I've worked with.  We laughed, we talked, and we took some pretty epic boudoir photos… then we went out for happy hour and drank wine! 🙂
Lindsey, thank you so much for driving down from MSP for me to shoot your session.  It was wonderful getting to know you and I'm so excited to see you again!!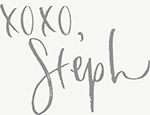 __________________________________________________________________________________________________________________________________
Disclaimer: I am super excited to write this review and hopefully have others who are on the fence about possibly doing a shoot solidify their decision to do it!
I recently did a boudoir shoot with Stephanie and it was amazing! It is not often you experience something that provides you with such a feeling, you are actually glowing afterwards. She is so kind and will put you immediately at ease.
As far as the shoot goes, I didn't really know what to expect, but the full experience blew away any expectation that I could have had. Honestly, I just thought I would get some nice photos for my husband as an anniversary gift. it was so much more! Stephanie is empowering and you feel empowered by her. Her ability to guide you out of your shell and into a person who is comfortable in their own skin is nothing short of amazing. I honestly did not realize this was going to be an experience I would want to come back to over and over again. Coming into her home I was super nervous. She immediately makes you feel at ease (and like getting naked in someone's house is totally normal :)). She poses you and tells you exactly what to do and where to place every detail of your body. You very quickly realize that this was the best idea and that Stephanie is wonderful at her craft. Once the shoot is over, you make an appointment to come back over to see your photos — for me, my jaw hit the floor. And not because I thought I looked good, but more so that I became something I had not been before the pictures. I felt liberated, (Who is that? Is that me? That girl who looks confident with hardly any clothes on is me?) I saw myself in a light that I had accomplished something that had originally made me feel super nervous. I was proud of myself for just looking and being myself. In today's world someone always wants you to be something other or more than yourself. Stephanie brings out you at your most vulnerable but also at your most beautiful. I literally can't wait until I can do this again!