I'll never forget my session with Ms. M – She was so poised and calm the entire session.  We could tell she was going to totally SLAY it!!!
Sometimes it's not even the session that connects us but afterwards.  Watching her family on social media and cheering them on has been a blast!
Thank you so much for allowing me to share a few of your amazing photos!!!!  I know you're addicted to wall art – it's time for #2!!!  😉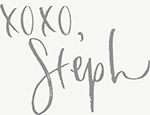 _________________________________________________________________________________________________________________________
I scheduled my session for myself – after 4 kids (one pregnancy being twins), plus 43 months of pumping, I did something for me. I signed up for a tummy tuck and boob job, and I felt sexy again. I booked with Stephanie not for anyone else but ME. Because as a stay at home mom with my kids almost all in school, I am trying to find myself again. So I went to Victoria's Secret and picked out some two-piece lingerie – something I said goodbye to after my twins.
I got myself sugared and turned my hair the way I had always wanted, but was too worried about what people would think. I walked into her home nervous, but right when Stephanie opened the door I felt at home. I got my hair and makeup done and I looked and felt amazing.
My time with Stephanie was magical – she made me feel beautiful, sexy and my confidence grew in that room. I came out of my shoot, got in my truck and cried because I just found myself. I am a sexy, hot mom and I am damn proud of that!
When I got my pictures back I cried again because I could not believe that person was me. Picking pictures was so easy, and even though she doesn't pressure you into getting the wall art, DO IT!  Everyday I walk past my picture I stop look at it while in my mom gear – no makeup, messy bun – and I am amazed everyday! It helps me everyday, no joke. Stephanie is absolutely amazing at what she does – you will be changed for the better when you walk out!