I've known Whitney for years, and to this day I believe she's one of the coolest, most laid back, and genuinely happy people I've ever met.  We need more Whitneys in this world!!
When she told me about her divorce I knew she had to do a boudoir session because nothing makes you feel like a badass babe more than getting these photos done.
I love that even though she was on a budget she could still got the photos done – which is one of the most common reasons women are hesitant to do a session (besides being nervous).
We had a BLAST and I'm thrilled she loved her experience!
Thanks so much for your review, Whitney, and for trusting me to do this!  I love that you want to do another session and can't WAIT for the to happen. 🙂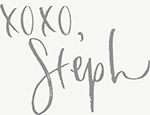 _________________________________________________________________________________________________________________________
My boudoir session was the best decision!
I had followed the Stephanie's  Boudoir Facebook group  for months and each post had me considering if I could have pictures that looked as great as all of the women. I loved the thought of empowerment, encouragement and compliments that strangers from the group provided other women. This doesn't tend to happen in everyday life. But it was so genuine. Women offering support and encouragement to complete strangers when they are the most vulnerable–these actions are very moving.  And for some they can be the light that someone needs to overcome something terrible.
At the time of my session I was recently divorced and single.  This was a gift to myself.  I wasn't broken from my divorce but I definitely had the feeling of failure and rejection.   The ability to see yourself as beautiful is a great way to start the healing process of divorce.
I knew I wanted a boudoir session and I was so grateful that Stephanie was able to find time in her schedule for me.   I also knew that I was running on a limited budget and didn't have a ton of money to spend on lingerie, and let's face it,  the lingerie wasn't going to get much use after my photo shoot. When my boudoir prep guide arrived I discovered that Stephanie offered loaner lingerie. WHAT!!! How awesome is this?  She lent me an amazing crushed velvet off the shoulder top and we paired it with my lace underwear—so perfect.  Something so simple became the casual sexy look that I would be comfortable in.  Looking back, I am grateful that Stephanie ask me if I want a few nude photos.  I would never have asked for them. I wouldn't have thought I would be comfortable with a photographer taking nude photos of me. Surprisingly, they turned out to be some of my favorite photos. They are so beautiful and natural.
Because I was on a budget I was strategic.  I booked my routine cut and color with my fantastic hair stylist hours before my session. I don't know if I  would recommend anyone coloring their hair hours before getting professional photos taken but I fully trust my hairstylist with my hair and nearly all of my life secrets.  Find a great stylist and tip them well, they often act as a therapist in life!
I know one thing for sure, when I have my next boudoir session I plan to make a day of it with a marathon session.  I love the idea of a full pampering session hair, makeup, and eye lashes!  A girls day session, giggling, and day drinking before the photo session—how much more of a modeling experience can you get?  I have to image this is how  the Victoria Secret Angels feel backstage before a catalog shoot.  I want that experience!
Ultimately,  this is the best gift I gave myself post-divorce. Maybe there will be an man that will eventually see these pictures. But until then they are mine, and they are a beautiful display of how I can love myself.
I can't say enough  positive things about Stephanie. She is the instant best friend that everyone needs.  She is professional and funny.  She is genuine and honest.   She is amazingly skilled and patient.  Most importantly uses her gift to give back and empower women.  We need more Stephanies in this world.
xoxo,   Whitney