I know Wendy was nervous about her session.  Like most women, she was doubting herself and how she would look in her photos prior to her showing up to the studio to get her hair and makeup done.  I'd like to say this isn't normal, because I don't want women to be nervous beforehand, but 100% of my new clients are nervous.  100% of them tell me, "this is out of my comfort zone" or "I've never done anything like this before". I even hear, "I'm not sexy" and "I don't know how to pose".
This is where I come in.  This is my JOB.  I do this full time.  I photograph an average of 12 sessions per month and I have worked with women of all shapes, sizes, ages, etc.  I pose you, I coach you, and I absolutely only care about you loving yourself in the photographs I take of you.
Wendy is a gem.  I will never forget her ordering session where she sat there shocked and got a huge smile on her face, and said, "THAT'S ME??!!!".  What I love even more about Wendy is that she didn't allow me to retouch her photos.  These have been color corrected and I have softened her skin, and even then she's absolutely stunning.  I worked with her on wardrobe  and she read my boudoir prep guide before the session and the outcome was amazing.  The best part is that she LOVES her images!!!
Thank you, Wendy, for allowing me to share your photos and for your beautifully written review.  We should definitely do this again! <3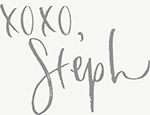 Hair: Michelle Theisen-Konrardy @ Meraki 2
Makeup: Lindsey Michelle MUA
_____________________________________________________________________________________________________________________________
I don't really look like that, do I?
All my life I've lived in a manner that was satisfactory to other people. If my family and friends didn't approve of something, then I didn't do it. By the age of 48, I was severely disappointed with myself and I didn't feel fulfilled in anything that I had done up to that point. But all that changed when I decided that I needed more out of MY life. One main thing really bothered me the most which was that I loved dancing, but I was afraid to dance in front of others because of previous disapproval. So, I took a chance, stepped out of my comfort zone, made myself extremely uncomfortable, and checked out a studio that taught dance to adult women only. This was the beginning of a new me that allowed my satisfaction with myself to alter and helped to increase my self-esteem.
The women of the dance studio impressed me as they all came from different backgrounds, different life experiences, and were different ages and sizes. I found myself amazed at their personal strength, courage, talent, and beauty. As I got to know them better, I started following a few women that I thought were like my body size. These women moved their bodies so freely, and they weren't ever embarrassed or ashamed of themselves. By watching and mimicking them as best I could, I learned to love and accept myself regardless of my large size.
Then, unexpectedly one day, while watching myself in the mirror at the studio, I saw my true self for the first time. I was amazed at what I saw in the mirror and stood there staring for a few minutes in disbelief. My truth was that I pictured myself much larger than I actually was. I used to have such a horrible body-image that I thought I was 3 times larger in weight, and even though the scale would say one thing, I would see something different. But, not anymore. I was so amazed at how tiny I really was, I had no idea that I was actually considered small!
Well, that got me thinking that I should have someone take my picture, so I can actually see how others see me. I searched and searched through countless local photographers' pages, especially those that were connected to the dance studio, and tried to find one that I really liked. Suddenly, I came across Jane's photos (who I knew her from the studio), and I was floored by her beauty, courage, and what seemed like photo-perfection. The gorgeous photos were from a boudoir session Jane had with by Stephanie Watts. The photos, in my opinion, conveyed the message of empowerment, sensuality, delicacy, and some plan ole bad-ass-ness! I was hooked and very intrigued by Stephanie's talent, so I joined her VIP group on Facebook. Digging through all the boudoir pictures in her group, I decided she was the one person who could show me how others see me, so I asked for more information and pricing (which seemed out of my budget comfort zone). However, after some number crunching, I figured I could afford it; as the saying goes "where there's a will there's a way."
I had the thought that I wanted to gift myself a boudoir session for my 49th birthday. This wasn't going to be for anyone but me, so I started thinking about when I would have it done. All of a sudden, as if fate stepped in, Stephanie offered her boudoir marathon on a weekend that worked for me, and I quickly signed up. She was responsive to my messages, supportive in helping me choose what to wear, and very encouraging when I started to feel anxious. The day finally arrived, and I showed up to her studio nerves intact, but very eager to do the session. I was welcomed in by the other women, given a mimosa to drink, and proceeded to get my hair and makeup done. It was an extremely relaxing environment, and everyone was very supportive…it felt like I was meant to be there! Once my makeup was completed, and I looked at myself I couldn't believe how simply stunning I looked, which was way better than I ever thought possible!
Stephanie then lead me down to her studio and we discussed my outfits and my thoughts about my body while wearing them. After picking out the few that I felt really good in, I changed into my first outfit and the session began. As she photographed me, she made sure to put at ease by making me laugh and kept complimenting me to make feel good about myself. And even though I was really nervous, Stephanie took care of everything by directing me on how to pose, how to keep my face relaxed, and where to look. The best part of the whole session was how personable and enjoyable she is as a person. She gets you laughing when least expect it and diverts you from any negative comments that you might try to have about yourself. Stephanie made me feel confident, beautiful, and like I was a natural at posing. It was an amazing experience even it didn't last very long. I left the studio feeling extremely satisfied with myself and with my decision to have the boudoir session.
A few days later I returned to her studio to look at all my pictures and go over my package choices. My reaction was "holy fuck," because I couldn't believe how gorgeous I was, and she couldn't believe that I was almost 49! I laughed shockingly at myself, even though I really wanted to cry but couldn't. As I looked amazed at myself, I couldn't believe that my body was gorgeous, my hair and makeup were flawless, my clothing choices looked sensual on me, and the poses she put me in were simply perfection. Stephanie did an absolutely amazing job at capturing exactly the way I needed and wanted to see myself! Even a couple months later I still look back and am in awe that those photos are me. I cannot thank her enough for helping me see myself as beautiful and for providing me with an outlet that helps me continue to alter my own self-image!