I was so excited to meet Ms.S, as I know some of her family members and they're all so fun and fabulous.
She's the firecracker in the room.  I don't often meet women whose personalities are so much like mine, and meeting her was a breath
of fresh air!!!  One of the most important parts of your boudoir photography experience is being able to communicate and get along with your
photographer. We could have talked for HOURS and HOURS.  It was so much fun.
The best detail of her session is that she ONLY wanted skin smoothing, no other editing or retouching of her images.
When clients ask me not to do much editing, my heart is so happy.  I truly believe that natural is beautiful!!  And it shows in her images. 🙂
Thank you SO much to this beautiful woman for writing this incredible review and for traveling all the way to Iowa City!!
I'm so thankful for you and can't wait to work together again this October!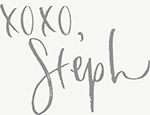 (Check out her natural to bombshell photos)
Michelle Theisen-Konrardy with Meraki and Lindsey with Lindsey Michelle Makeup Artist
SLAYED her look!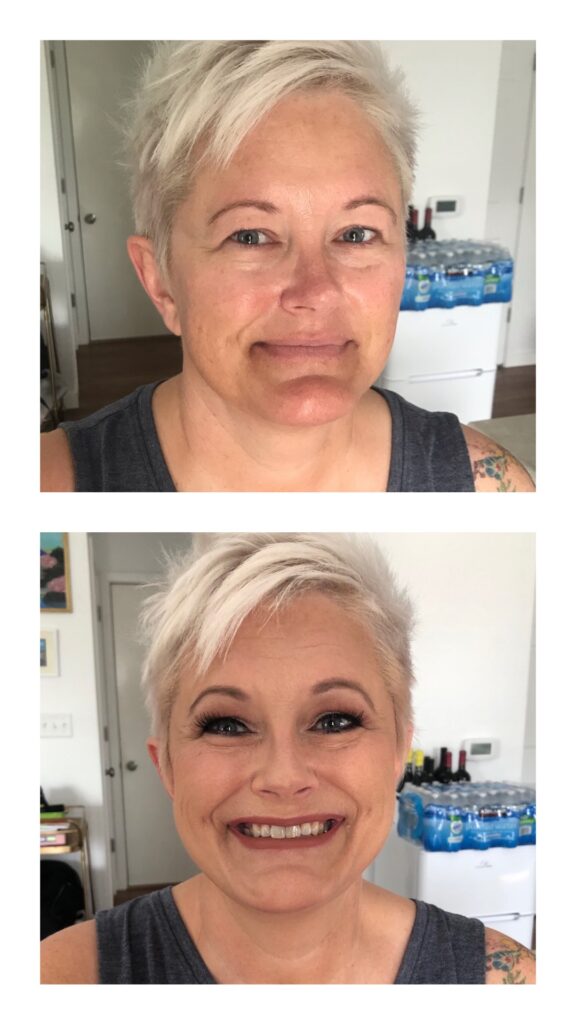 _______________________________________________________________________________________________________________________________________________
I've wanted to have a boudoir photo shoot for years, BUT I have always been VERY
self-conscious when it comes to my body – I could find every flaw – I am a plus-size gal
with belly rolls, thick arms and thighs, cellulite, and scars – you name it, I could find it.
Over the years, I researched different photographers but could never find what I was
looking for – a photographer who worked with REAL women and provided a classy,
natural, and most importantly FUN environment! I live in a suburb of Minneapolis,
Minnesota, and I could not find anyone that felt 'right' (and there were a ton to
research)!
Then, out of the blue, I was referred to Stephanie by a family member who said she
would be a perfect match to what I was looking for. So, I sent an email to set up a
phone conference with Stephanie to discuss the process. Stephanie was wonderful;
she explained her process, provided pricing information, and what was expected of me
during a session. Even without meeting her in person, I knew she was the gal for me!
My date was set…..and then the nerves set in….. WHAT WAS I THINKING??
Now, what am I going to wear? I searched and searched online and finally found Hips
and Curves – an online store. I found the most beautiful bras, undies (I hate the word
'panties'), and a deep v-neck sleep shirt. FYI – their sizing charts are SPOT ON! I highly
recommend you check them out!
As my session grew closer and closer (I booked far in advance), I was definitely more
nervous, and yes, I considered cancelling many times, but I owed it to myself to follow
through on something I have wanted to do for year PLUS I wanted to meet Stephanie in
person! If I didn't like the photos, I could hide them and not show anyone!
My session day finally arrived……I was greeted at the door with a BIG smile and even
BIGGER hug – I instantly felt comfortable!
When Lindsey Faber of Lindsey Michelle Makeup Artist finished my makeup – false
eyelashes included – I felt like a movie star.
Stephanie and I looked over the 'outfits' I had with me (I brought six), and she took her
time and made suggestions as to which would photograph well and would look cohesive
in my photo album. Once chosen, it was time to change into my first look…..no turning
back now.
Only wearing my royal blue bra and undies, I stepped out of the bathroom with serious
butterflies in my stomach – BUT, to be HONEST, Stephanie was so relaxed, talking me
through the process, and playing fun and upbeat music (yes, she was singing along), I
instantly felt at ease. She showed me, not just told me, how to pose and more
importantly how to breathe. At the first click of the camera's shutter, I felt really good, I
mean REALLY good. Stephanie encouraged me the entire time and told me how
fabulous I was doing and how beautiful I looked. She even showed me a few of the
photos on her camera – WOW, I looked AWESOME!! My confidence grew with each
photo she took and with each outfit change. At last, the time came for her to ask if I
wanted to do a nude pose; at that point I felt so unbelievably good and was having so
much fun I said 'YES.' So, with only my cowboy boots on, I posed for the last few shotsof my session.
WHAT, it's over already? The time went by so quickly but in that
session my life changed! The way I look at myself … the way I feel about myself … my
new-found confidence … Stephanie gave me my life back.
If you WANT to book a boudoir session with Stephanie BUT you are hesitant because
YOU do not feel good about yourself, it is okay to feel that way – we are only human!
Please do me a favor and lean into that fear and push through it because great things
do not come from comfort zones. You will NOT be sorry – that is a PROMISE!
Since I drove over five hours for my photo shoot, Stephanie had me review and pick my
photos right after my session. All I can say is WOW! It was hard to pick my favorites
(she took over 400) – I kept increasing the number of photos for my photo album. I had
one request for Stephanie when it came to editing my photos – I wanted to stay true to
myself! I asked that she only smooth my skin – no removing rolls, scars or cellulite and
no 'shrinking' of my arms, thighs, or belly. I was SO excited when I received my photo
album and canvas in the mail; they were PERFECT. She listened to me and what I
wanted! Stephanie is a wonderful photographer and everyday she empowers women
and teaches us to LOVE OURSELVES AS WAY WE ARE!!!
By the way, I have another session booked to help me celebrate my 50th birthday! Yes,
Stephanie, I am bringing CAKE and CHAMPAGNE!
Stephanie, you are an inspiration! Keep doing what you do!