It's almost a given that in my line of work, some clients will cry.  Whether it's during our phone consultation, during the session, or at their reveal, and it's almost ALWAYS happy tears.  I get it – we question our self-worth multiple times a day.  Add being a mother, wife, etc. and you have a true recipe for us feeling less-than.
As soon as I met this beautiful and strong woman, I knew we would make magic!!  She was so easy to work with that the few minutes we spent when she started crying happy tears was worth the wait.  (Don't ever apologize for being that happy!!)
Thank you SO much for such a fun session and for taking the time to send me this review!!!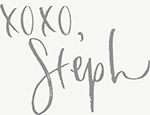 Hair: Emily S, @ Blaze in Coralville
Makeup: Lindsey Michelle Makeup Artist
____________________________________________________________________________________________________________________________________________
It was a dreary day in the month of February. I was feeling less than good in my own skin – I call it the Winter Blues. As I was on my lunch break I caught a post from Stephanie that really made me stop. Damn! Another absolutely stunning woman went and had a photoshoot showcasing how fabulous she is. "I wish I could do that. I wish I had to confidence she has. I wish I had that body to do that." So, I emailed Stephanie – because I wanted to no longer 'wish'. "I could do that, I do have the confidence (I had to dig really deep to find it & I have the perfect body FOR ME."
I set my date for the end of May to allow the appropriate time for ordering/shipping etc so I could give this to my husband for our 5th wedding anniversary. I ideally told myself I wanted to lose a few pounds before the shoot so I felt extra good – that failed & I'm glad it did. I didn't lose any weight & I'm not even mad about it!
The day of my shoot came & I was slightly nervous. I had seen so many photographs by Stephanie that I was NEVER nervous about her work, but I was nervous I wasn't going to like the woman I was going to see in my pictures. Was I going to be appalled at my body or my smile or even finding a stretch mark I never knew I had. That's what was worrying me.
The day started great – my hairstylist & makeup artist were stunning. If they were that great, I couldn't wait to meet Stephanie. It instantly felt like I'd known her for years. She was so easy to work with; showed me each pose, explained how she envisoned my face for each pose & led the way! My favorite moment of the whole experience happened just after she snapped a photo with a smile & proceeded to give me a completely untouched view from her eyes! I burst into tears! Happy tears of course! We sat down & she let me have all the time I needed to group myself and continue on. The woman I saw on the other end of the camera was gorgeous, she was glowing, she was perfect.
I placed my order in the weeks after my shoot & they came to the house quickly & discreetly – while I was hoping for a box with a set of boobies on there, it was blank & white! This was a life changing event for me. I was able to see myself in a way I've never seen before. I appreciate my body so much more – which can be hard after it changing so much from bearing children. And I show my book to just about anyone who's willing to looking! That gift for my husband turned out to be the most amazing gift I've given MYSELF.